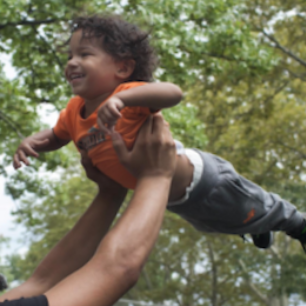 When my children were in foster care, it was hard for them to be children. They were 4, 9, 11 and 12 years old, but they were forced to be in adult business.
Instead of being asked questions like, "How was your day in school?" or "What things do you like doing?" the ACS worker would ask them questions like, "Did your mom hit you?" or "Did your mom do anything to you?" to see if they could make the case bigger than what it was.
Every Thursday when they came out of school, I saw my children for three hours. I was on time all the time. I brought them toys, clothes and food that they liked so they knew that I didn't forget about them.
Luckily there was one other place where my children were allowed to be children, and that was at a youth center in the Bronx. The foster mother took them, and it helped them not focus on being in care and not seeing me every day. They did activities like football, basketball, dance.
In addition to being a place where children can stay kids, the community center helps families because they know what families need from day to day. I think families need more places like the center. For families under stress, organizations like the center can be a place to feel joy and togetherness and to share resources.