This report shares the results of a participatory action research project that Rise conducted in winter 2021 in partnership with TakeRoot Justice. Our research documents parents' experiences with the family policing system and explores a collective vision to transform our society's structures, policies and practices related to family and community support.
Imaginative and sometimes painful community conversations with 48 people impacted by ACS provide the foundation of this report. Findings also reflect 58 anonymous surveys by parents impacted by ACS.
We extend deep gratitude to everyone who participated in community conversations and completed surveys. We see you, we honor you and we thank you.
>> Read the report.
>> View the report release event recording.
>> Join a community report back to discuss our research findings as we together develop a strategic plan and platform for advocacy and organizing.
Here, we share highlights from the report and information about the process. The report provides more detail about our research methodology, findings, recommendations and calls to action. It also offers resources for continued learning.
Research Findings
Many of our research findings on the trauma and harm inflicted by ACS will be unsurprising to parents who have experienced the system, yet the devastation to children, parents, extended family networks and communities is not broadly understood and is therefore essential to document and amplify.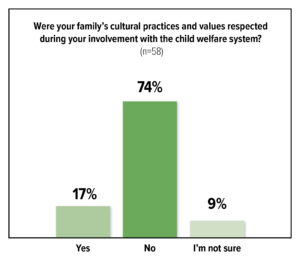 Key findings include:
ACS is an unavoidable system in Black and brown communities.
ACS fails to help parents. Economic supports—financial and employment assistance, were the least common services included in parents' ACS service plans. Even when connections to services were helpful to families, they came at the cost of negative experiences with the system.
ACS intervention inflicts lasting and layered trauma, including harming children physically and emotionally and actively harming families instead of helping them.
ACS does not respect parents' cultural practices and values, and violates norms of privacy and autonomy for parents and children.
ACS involvement damages the relationships which parents and families need to thrive.
Parents lose their jobs—and identities—and live in fear.
Secondly, our research asked parents to envision new approaches to providing care.
Key findings include:
Community care networks—the constellation of people and places that help parents achieve their goals and care for them in difficult times—are deeply important and multifaceted.
Parents call for well-resourced communities, including childcare, jobs, housing, community centers and supports such as therapy.
Parents want financial investment in families, access to information about their rights, non-judgmental and compassionate care, and care from people with similar experiences and backgrounds.
>> Read more of our findings.
Recommendations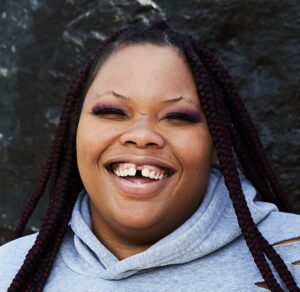 "My vision is dismantling a system that has created harm for generations—for the family policing system to reckon with its past offenses against Black and brown families. We need counseling, we need more opportunities for growth in our community. We need investment. My vision for my community is that it is safe and includes healing spaces for people who need them."

—Imani Worthy, PAR Team
Rise calls for abolition of the system, including an end to mandated reporting and elimination of the Statewide Central Register of Child Abuse and Maltreatment, as well as deep investment to support safe and flourishing families and communities.
Based on our research, our recommendations lay out specific concrete legal, policy and budgetary changes that can be made immediately to shift away from reliance on ACS and strengthen family support in communities:
Reduce reports to the Statewide Central Register of Child Abuse and Maltreatment, also called the "hotline." Shrink the pipelines that funnel families into the family policing system by reducing hotline calls.
Divest from ACS and invest in communities. Shift funding away from ACS and invest deeply and in new ways in community-led approaches to family and community safety and wellness. Invest in innovation to explore and adapt community-led healing justice, restorative justice and transformative justice practices.
Reduce investigations and the harm of investigations. Investigate fewer hotline reports and limit the unchecked power of the family policing system during investigations by ensuring that parents know their rights at the start of an investigation.
Shrink the Statewide Central Register (SCR). Stop listing parents on the SCR for neglect, end the time limit to appeal placement on the SCR and reduce the economic harm of the SCR by limiting its use in employment decisions.
Begin the process of making reparations to families and communities impacted by ACS. Reinforce a truthful narrative about the historical and current impact of the family policing system.
>> Read more of our recommendations.
Calls to Action
"Come one, come all! Let's make a difference and a change for our children's and families' futures. Join us in making this change!"

—Yvonne Smith, Rise PAR Team
We are sharing this report to mobilize parents and allies to build political power to fundamentally change how New York City supports families.
Our calls to action include:
Parents impacted by the system can get involved in advocacy campaigns, speak out about the harm of the system and engage in healing together.
Community members, parents, advocates and activists can advocate for legislative change and support political candidates who promote platforms aligned with our policy recommendations.
Elected representatives at local, state and federal levels can listen to directly-impacted parents and youth and fight for legislative change and community investment.
The philanthropic community and foundations can invest in and support approaches to care led by directly-impacted people and communities.
Professionals working in mandated reporter roles can connect families with support needs to resources, rather than reporting, and can speak out about the harm of mandated reporting.
The media can work to correct the dominant narrative of the family policing system and expand awareness about effective community-based approaches to safety and wellness.
Everyone can raise awareness about the injustice of the family policing system, continue to build networks of community-led care and continue to engage and learn together in community.
There is a role for everyone in moving toward this vision. In our calls to action, we invite you to consider the part you can play and join in. It's critical that we move forward parents' vision for strong relationships, connected communities and an end to family policing.
>> Read more about our calls to action.
Meet the PAR Team
The Rise Participatory Action Research (PAR) Project was led by our PAR Team of six parents directly impacted by the family policing system: Halimah Washington, Naashia B, Shamara Kelly, Melissa Landrau, Yvonne Smith and Imani Worthy.
Learn More About PAR and Our Process
>> Read The PAR Team's Journey: Research by Parents to Build Power and Community.
About Rise and TakeRoot Justice
Rise supports parents' leadership to dismantle the current family policing system by eliminating cycles of harm, surveillance and punishment and creating communities that invest in families and offer collective care, healing and support.
TakeRoot Justice provides legal, participatory research and policy support to strengthen the work of grassroots and community-based groups in New York City to dismantle racial, economic and social oppression.
Authors
This report was authored collaboratively by the Rise PAR Team, Erin Markman, Irene Linares, Tracy Serdjenian and Nora McCarthy, with support from Teresa Bachiller, Noshin Hoque, Bianca Shaw and Robbyne Wiley.
Additional Resources