STAFF
Jeanette Vega, Co-Executive Director
Jeanette is a parent impacted by the foster system who specializes in representing Rise and building relationships to center parents' expertise and vision in the movement to end family policing. 
Read Jeanette's bio
jeanette@risemagazine.org
Bianca Shaw, Co-Executive Director 
Bianca specializes in supporting Rise's staff to ensure that our organizational culture, programs and outcomes are aligned with Rise's mission and values. 
Read Bianca's bio
bianca@risemagazine.org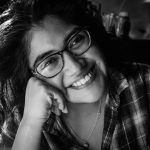 Genevieve Saavedra Dalton Parker, Development Director
As the development director, Genevieve works to fund Rise programs and operations. They work with Rise staff and board to apply for funding, build relationships with supporters, and organize events to mobilize support for parent power.
Read Genevieve's bio
genevieve@risemagazine.org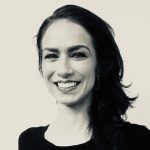 Tracy Serdjenian, Communications Director
At Rise, Tracy co-facilitates our writing and reporting groups. Through storytelling and interview processes grounded in community and relationship building and parents' experiences, we connect with ourselves and each other and advocate for change.
Read Tracy's bio
tracy@risemagazine.org
Teresa M. Marrero, Parent Advocate Training Coordinator
As the Parent Advocate Training Coordinator, Teresa M. prepares NYC parents impacted by the child welfare system to work as parent advocates within the child welfare system (preventive and foster care agencies) as well as in impacted communities.
Read Teresa's bio
teresa-m@risemagazine.org
Noshin Hoque, Policy Coordinator
Noshin works to build connections with communities and coalitions to support policy and structural change, working to reverse NYC's reliance on harmful family policing systems and under-investment in communities.
Read Noshin's bio
noshin@risemagazine.org
Shakira Paige, Peer Trainer
paige@risemagazine.org
Zoraida Ramirez, Peer Trainer
zoraida@risemagazine.org
STAFF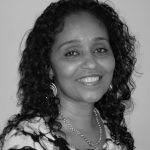 Teresa Bachiller, Rise & Shine Coordinator
Teresa runs Rise's annual Rise & Shine parent leadership program for parents affected by the child welfare system.
Read Teresa's bio
teresa@risemagazine.org
Robbyne Wiley, Senior Parent Leader
Robbyne is a member of Rise's Leadership Team and completed Rise's Advanced Writing Group and Public Speaking Skills Training and Advanced Public Speaking Program.
Read Robbyne's bio
robbyne@risemagazine.org
Keyna Franklin, Assistant Editor
Keyna co-facilitates the Rise & Shine writing workshop series. Keyna writes and reports for Rise and coordinates and co-facilitates the Rise reporting group. She also leads social media at Rise.
Read Keyna's bio
keyna@risemagazine.org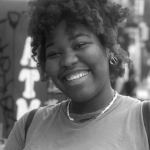 Ashanti Bryant, Program Assistant
As the Program Assistant at Rise, Ashanti manages administrative tasks and works closely with our parent leaders to help build technical and communication capacities.
Read Ashanti's bio
ashanti@risemagazine.org
Imani Worthy, Public Speaking Coordinator
As Public Speaking Coordinator at Rise, Imani facilitates workshops on public speaking for the Rise & Shine Parent Leadership Program and CORE parent advocate training.
Read Imani's bio
imani@risemagazine.org
Halimah Washington, Community Coordinator
As Community Coordinator, Halimah leads a team of impacted parents in holding community conversations and conducting a participatory action research (PAR) project to identify and develop a vision to address root causes and community led solutions to child welfare involvement.
Read Halimah's bio
halimah@risemagazine.org
Shamara Kelly, Parent Organizer
shamara@risemagazine.org

Naashia B, Parent Organizer
naashia@risemagazine.org
SUPPORTERS
Rise is a partner project of the Fund for the City of New York. Foundation support is provided by Casey Family Programs, Child Welfare Fund, Ira W. DeCamp Foundation, JPB Foundation, Lower Manhattan Community Church, North Star Fund, New York Community Trust, New York Women's Foundation, Pinkerton Foundation, Redlich Horowitz Foundation and Wellspring Foundation. Rise also contracts with child welfare, policy and advocacy organizations. We are grateful to our partners, subscribers and generous individual donors.
ADVISORY BOARD
Hope Newton, Chair, Parent Advocate, Center for Family Representation
Bonnie Kornberg, Vice Chair, Chief Performance Officer, Graham Windham
Keith Hefner, Acting Treasurer, former Executive Director, Youth Communication
Lindsey McCormack, Secretary, Associate Director, Resource Mobilization, International Planned Parenthood Federation Western Hemisphere Region
Felicia Alleyne-Davis, Independent Support Broker, OPWDD
Jeff Chang, Communications Director, Lawyers for Children
Digna Denis, Parent Advocate, Children's Aid
Linda Genereux, Producer/Director, Defy Expectations Filmworks LLC
Dana Guyet, Director, Prevention and Community Support, HRA Homelessness Prevention Administration
Elliot Williams, Parent Advocate, CHDFS
Joan Williams, District Outreach Coordinator for U.S. Rep. Marcia L. Fudge