STAFF
Nora McCarthy, Director
Nora is the director of Rise, which means she works with the staff, board and our parent community to set the direction of the organization and to keep our programs and funding aligned with the vision. Nora founded Rise in 2005. 
Read Nora's bio
nora@risemagazine.org
Jeanette Vega, Assistant Director for Training and Policy
Jeanette specializes in presenting to child welfare professionals about her experience and about parents' perspectives and leads Rise's work consulting with the Administration for Children's Services and other agencies on their internal staff trainings. 
Read Jeanette's bio
jeanette@risemagazine.org
Bianca Shaw, Assistant Director for Programs and Culture
 As the Assistant Director for Programs and Culture, Bianca supports Rise's staff to ensure that our program designs and outcomes are aligned with Rise's mission and values. 
Read Bianca's bio
bianca@risemagazine.org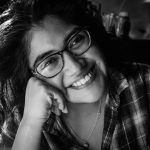 Genevieve Saavedra Dalton Parker, Development Director
Genevieve began their work in nonprofit development research and advocacy in 2014. They are a critical adoption scholar, activist, and organizer committed to ensuring support and resources flow toward people impacted by the child welfare system. They are a Masters student at The Graduate Center, The City University of New York and contributing scholarship to an emerging field of Critical Adoption Studies. They are also a graduate of New York University. Genevieve joined the Rise team in July 2019. genevieve@risemagazine.org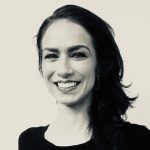 Tracy Serdjenian, Editorial Director
Tracy previously worked at national organizations on child welfare systems improvement for over 10 years and has also supported youth-led community organizing and political advocacy efforts to change the foster care system in New York City. Her background includes community organizing, research and policy, and work on digital storytelling and oral history projects. Tracy is a graduate of Vassar College and the Hunter College School of Social Work. tracy@risemagazine.org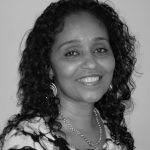 Teresa Bachiller, Rise & Shine Coordinator
Teresa is the former assistant director of the Child Welfare Organizing Project and has been a family coach at Graham and the assistant coordinator of the East Harlem Community Partnership. Teresa runs Rise's annual parent leadership program for parents affected by the child welfare system. teresa@risemagazine.org
Halimah Washington, Community Coordinator
Halimah Washington is a Black mama and social justice activist/advocate from New York City. Halimah has over 15 years of experience in human services and has made it her mission to be a social change agent. She has been action oriented, lobbying in Albany as an activist and advocate fighting for criminal justice reform, reproductive justice, education reform, fair and affordable housing and HIV/AIDS-related issues. She continues her activism efforts with the #CLOSErikers and #FREEnewyork campaigns and through advocacy as a birth justice defender. Halimah is a Columbia University Beyond the Bars Fellow, NYC Department of Health Birth Justice Defender and Justleadership USA Emerging Leader. halimah@risemagazine.org
Robbyne Wiley, Senior Parent Leader
Robbyne joined a Rise writing workshop in 2002, before the organization formally began, and has been a member of the Rise Advisory Board since it started in 2007. Robbyne is a graduate of the Child Welfare Organizing Project Parent Leadership Curriculum and has been a parent advocate at Child Safety Conferences. Robbyne is a member of Rise's Leadership Team and completed Rise's Advanced Writing Group and Public Speaking Skills Training and Advanced Public Speaking Program. robbyne@risemagazine.org
Keyna Franklin, Assistant Editor
Keyna joined Rise in Fall 2017 as a participant in two workshops to develop Rise TIPS and a presentation on service planning. She was previously a volunteer parent advocate at Episcopal Social Services. She came on staff as a Parent Leader in January 2018. Keyna co-facilitates the Rise & Shine writing workshop series. Keyna writes and reports for Rise and coordinates and co-facilitates the Rise reporting group. She also works on social media at Rise. keyna@risemagazine.org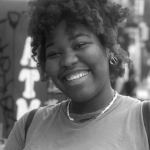 Ashanti Bryant, Program Assistant
Ashanti has been involved with nonprofit justice work since 2017. She previously volunteered and worked with LGBTQ+ organizations, and most recently worked at an educational institution geared towards uplifting gifted low-income boys to excel. She is committed to working with teams that help vulnerable communities and dismantle oppressive systems. Ashanti earned a master of arts in sociology from Brooklyn College, with a focus on understanding masculinity among boys of color. ashanti@risemagazine.org
SUPPORTERS
Rise is a partner project of the Fund for the City of New York. Foundation support is provided by Child Welfare Fund, JPB Foundation, North Star Fund, New York Community Trust, New York Women's Foundation, Pinkerton Foundation. Rise also contracts with child welfare, policy and advocacy organizations. We are grateful to our partners, subscribers and generous individual donors. 
ADVISORY BOARD
Hope Newton, Board Chair, Parent Advocate, Center for Family Representation
Bonnie Kornberg, Board Vice Chair, Chief Performance Officer, Graham Windham
Keith Hefner, Board Acting Treasurer, Executive Director, Youth Communication
Digna Denis, Parent Advocate, Children's Aid
Dana Guyet, Director, Prevention and Community Support, HRA Homelessness Prevention Administration
Linda Genereux