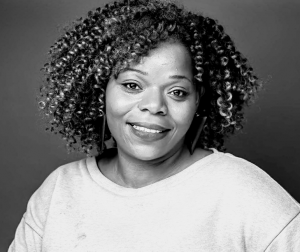 Halimah Washington is Rise's Project Manager and Leader of the Family Well-Being Project. The Project Manager is a newly created role to build out Rise's work of reducing systems involvement. As Project Manager, Halimah leads a team of impacted parents in holding community conversations and conducting a participatory action research (PAR) project to identify and develop a vision to address root causes and community led solutions to child welfare involvement.
Halimah Washington is passionate about Rise's work of training parents, families and child welfare agencies by creating a platform to amplify the voices and stories of parents and families impacted by the child welfare system to reduce the harm caused by systems. Halimah is excited to lead Rise's new path to mobilizing NYC parents impacted by the child welfare system to develop a parent platform for community investment and community-based approaches to repairing the harm caused by systems. Rise's mission — building the leadership of child welfare impacted parents to create a future where community is strong for families under stress and child welfare involvement is rare just and healing — is in direct alignment with Halimah's personal mission of community leadership development. Halimah brings a wealth of experience, knowledge and positive energy to assist in making Rise's mission and vision for parents and families a reality.
Halimah Washington is a Black mama and social justice activist/advocate from New York City. Halimah has over 15 years of experience in human services and has made it her mission to be a social change agent. She has been action oriented, lobbying in Albany as an activist and advocate fighting for criminal justice reform, reproductive justice, education reform, fair and affordable housing and HIV/AIDS-related issues. She continues her activism efforts with the #CLOSErikers and #FREEnewyork campaigns and through advocacy as a birth justice defender. Halimah is a Columbia University Beyond the Bars Fellow, NYC Department of Health Birth Justice Defender and Justleadership USA Emerging Leader.