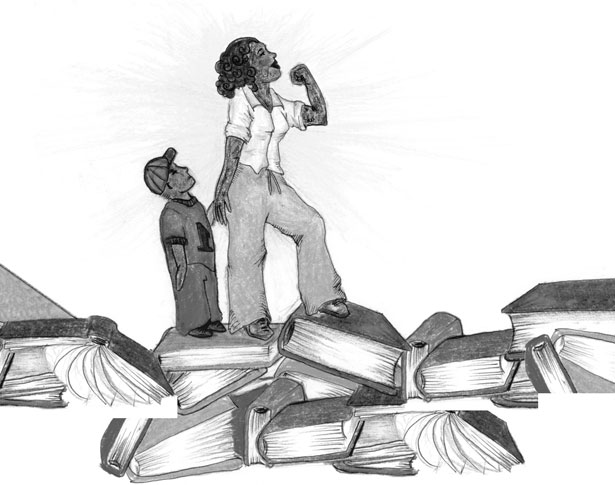 As we begin a new school year amidst the ongoing pandemic, families are facing many challenges, including barriers to their children's education. Equity issues continue to be exacerbated by the pandemic. You may still lack the equipment needed for remote learning or consistent available WIFI, including in shelters, or may be dealing with continuous changes to plans. Many times, information about how to join remote sessions is provided at the last minute.
In New York City, ACS and the Department of Education provided guidance in April that stated that DOE staff must confirm that lack of participation is not due to technology issues before making an educational neglect report to child protective services. The guidance also advises against making reports when staff haven't explored whether absences were caused by circumstances related to COVID. OCFS, the NY State Child Welfare agency, says that they have updated their hotline screening questions and that the State Central Registry will not accept reports based on school absences alone. While OCFS reports it is working with NYS DOE on joint guidance and plans to offer webinars clarifying what circumstances would or wouldn't result in a neglect report, the school year is already well underway. Despite the guidance and updates, already, parents and advocates in New York City are reporting that some schools are threatening to call ACS based on absences and are using the threat of ACS as a tool of coercion to pressure parents to make specific decisions that impact their child's education and safety.
The City reports that Public Advocate Jumaane Williams "noted that the actions taken so far simply reinforce protocols that led to hundreds of investigations last year" and that he called for listening to and supporting — rather than policing — families. In May, at the end of last school year, Williams wrote to the DOE outlining concerns about cases in which DOE staff triggered child welfare investigations by reporting families to CPS when "families had difficulty obtaining or using a remote learning device." His letter recognized the trauma and long-term negative impact that such reports can have on families and he called for families who had cases wrongfully filed against them to be purged from ACS's system.
Rise has joined parents and advocacy groups working to protect families from unnecessary, harmful CPS reports and investigations based on school absences during the pandemic. Together, we are working to share information with you about your rights and resources that are available to you as your child returns to school — whether remotely or partly in person — during the global coronavirus pandemic. Below, you will find more information about your rights and support available and how you can advocate to protect families and for educational equity.
Get Involved!
Know Your Rights and Access Support
Advocate for Families and Equity in Education
Learn more:
As Cuomo Shutters Schools in COVID Flare Zones, Ground Rules Lag for Child Welfare Reports During Remote Learning, The City (Oct 5, 2020)
As Schools Go Remote, Finding 'Lost' Students Gets Harder, New York Times (September 22, 2020)
Reports are Down Overall, But Schools are Making False and Malicious Educational Neglect Reports, Rise (June 17, 2020)
Public Advocate Demands Schools Clear Families Probed for Skipping Online School, The City (May 11, 2020)