When my depression kicks in, I don't bathe and I barely eat. I just stay in my bed and sob and be mad for reasons I don't even know.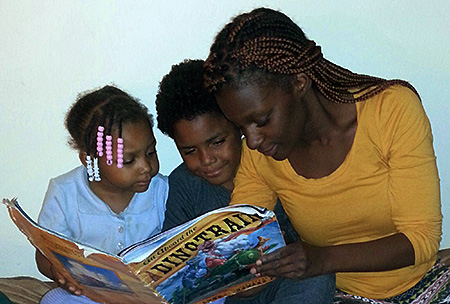 Last winter I was depressed for about two weeks and missing work at Rise because of it. For the next issue of the magazine, I was supposed to interview a professor at Harvard. The deadline was quickly approaching. My editor, Nora, called to see if I was ready.
Instead of telling the truth, I told her I had a cold. I thought that if she knew I was depressed, she might not want me to work for her anymore. What if she believed that people who have bipolar can't hold a job? My safe haven at Rise would be lost.
But Nora was like, "I'm depending on you, Pia!" She suggested we do the interview by phone. I could call in from home.
I was shocked. Despite all of the obstacles I was throwing up, my editor still wanted to find a way for me to work. I felt needed, respected, cared about.
'Find a Quiet Place'
The day of the interview, Nora called me about 45 minutes before. I lay on the couch and stared at the ringing phone, reading her name on my screen. "Are you ready?" she said, "Find a quiet place in your house and close the door. You'll be fine."
And you know what? The interview went smoothly. I had read the professor's book – about poor fathers – and he actually responded well to me asking him questions about my life that related to his book.
After the interview, I felt successful. I was glad Nora gave me the courage to push past my depression and get the job done.
Skills and Confidence
Rise has given me work experience and confidence. I've learned administrative skills. I've also sat on panels and done presentations in front of dozens or even hundreds of people. The skills that I've learned from Rise have allowed me to feel like what I think matters and my voice can make a change.
See that's what Rise is all about. Rise gives parents like myself the courage to believe in ourselves and be who we are. No judgment. Rise listens to us and believes in us, as people and as parents.