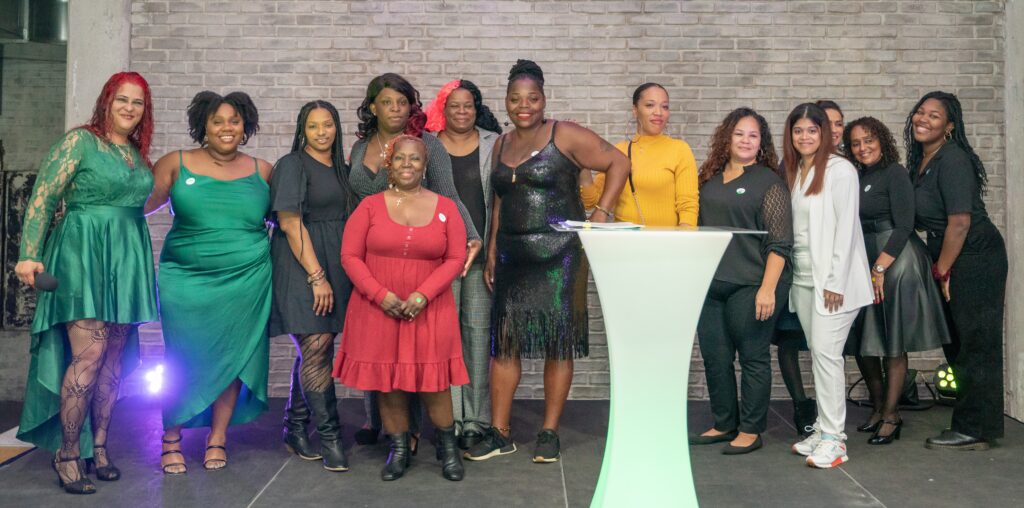 Thank you to the Rise community for sharing your joy and generosity at our annual celebration!
Rise is grateful to all who attended our 2022 annual celebration and fundraiser—in person, online or in spirit! Thank you to all those who made this Rise celebration possible and so much fun—and many thanks to all who donated to support the parent-led movement for family justice!
>> If you missed the event or want to view it again, see the full Facebook live video!
>> If you haven't already, we invite you to donate today!
Event Highlights and Speeches
Our celebration was held in the Banknote Building in the Bronx, where we enjoyed delicious food by Uptown Amante, drinks by Mrs. Muse, music by DJ Echo and a photo booth.
Rise Co-Executive Directors Jeanette Vega and Bianca Shaw provided a warm welcome.
We were so excited to hear powerful speeches from our featured guests, NY City Council Member Amanda Farías, who was introduced by a Rise Parent Organizer, and Bronx Borough President Vanessa Gibson, who was introduced by Rise Peer Trainer Zoraida Ramirez.
Long-time Parent Advocates, committed supporters and Rise's newest Board Members, Felicia Alleyne and Elliot Williams, shared how Rise fights for NYC families, uplifts parents' voices and invests in parent leadership.
Teresa Bachiller, Rise & Shine Program Director, reflected on the evolution of the Rise & Shine Parent Leadership Program and the power of impacted parents coming together to transform their communities.
Shakira Paige, Rise Peer Trainer, generously shared her journey of graduating from the Rise & Shine program and becoming a champion of peer support in her community.
Additional Videos
Photo Gallery
Thank you to North Star Fund for taking photos of our event!