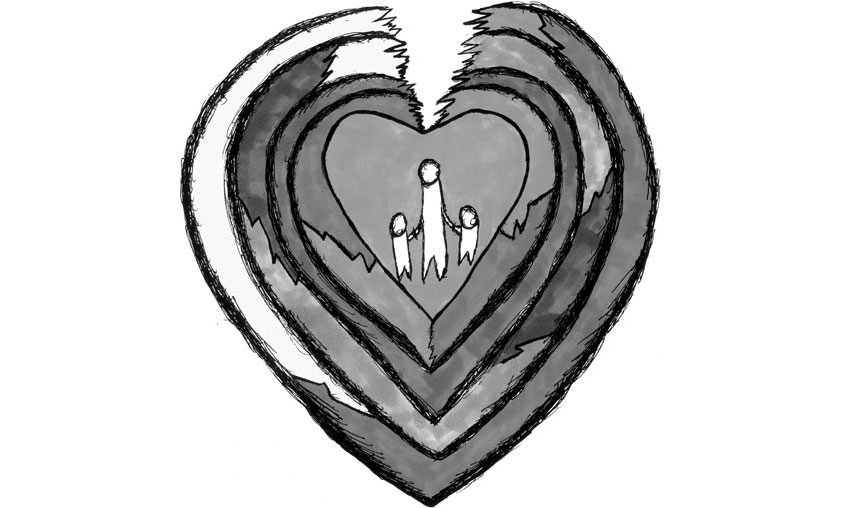 By Keyna Franklin, Rise Parent Leader and Melissa Landrau and Sara Werner, Rise Contributors
A new bill introduced in the NY State Legislature would replace anonymous child abuse and neglect reports with confidential reports, requiring callers to the State Central Registry to provide identifying information when making a report.
Many parents at Rise have shared their stories of how perpetrators of domestic violence wield the child welfare system as a weapon to further dynamics of power, control and abuse. VOW (Voices of Women) has been working to address the issue of false and malicious reports of child abuse and neglect through their Rights of Children Campaign. Here, Raquel Singh, executive director of VOW, and Johnnie Lee Fielder, domestic violence advocate, discuss how replacing anonymous reporting with confidential reporting could make a difference.
Q. How does VOW, an advocacy organization of survivors of domestic violence, connect with child welfare?
Raquel Singh: The Voices of Women (VOW) was founded in 2000 by survivors of domestic violence and advocates to change the systems survivors turn to for safety, justice and assistance. We are community organizers, so we believe that those affected by the system should change the system to better help them, as well as future victims. We have a community organizing model that melds with our survivor leadership model. We're all identifying in some way as survivors — whether as survivors of domestic violence experienced as adults or as child witnesses. The idea is that survivors know what is wrong with the system and are experts on the system, having walked through it. The child welfare system interacts with domestic violence survivors often when mandatory reporters call in cases, people call the cops for domestic violence incidents or abusers and their agents use the system to call in false reports of child abuse and neglect. The system has never had a deep understanding of domestic violence and continues to address it with a marginal understanding, which leads to survivors and their children being re-victimized by the system.
Johnnie Lee Fielder: Many of the stories of survivors 20 years ago relate to what people experience today related to domestic violence — going through the court system and not finding support or an adequate amount of jurisdiction there to handle their cases appropriately, a lack of sensitivity to domestic violence in court cases and incidents with the child welfare system. The child welfare system may be used as either a tool to further the abuse and issues of power and control, or involvement with child welfare may be a side effect of dealing with domestic abuse or intimate partner violence. For example, a neighbor may call child protective services (CPS) because they hear shouting.
While a lot of reforms have been made over the last 20 years, this work is still necessary to make sure the systems survivors interact with are equitable and fair and uplift the voices of survivors.
Q. What are VOW's primary organizing campaigns?
Singh: We have three major areas of focus:
The first campaign, focused on criminal justice, was founded because at that time a lot of abusers were getting custody of children in court. The main focus was custody issues, as well as child support and orders of protection.
In 2005, we began a Housing Justice Campaign because one of the first things survivors need when they decide to leave an abusive relationship is housing. We found there was a significant deficit in securing housing that victims could access quickly and effectively.
The third campaign is the Rights of Children Campaign, also known as our child welfare campaign. That campaign began in 2008 to discourage false and malicious child abuse reports by abusers. Many survivors said that abusers were calling the State Central Register (child abuse hotline) and making false claims of child abuse or neglect, resulting in investigations of victims who had already been traumatized by abuse.
The Rights of Children Coalition was created in 2015. The Coalition brings together community members who have various issues with ACS, even beyond our core campaign goals.
Q. Why are you working on the issue of false and malicious child abuse reports?
Fielder: Oftentimes the State Central Registry (SCR) is used as an extension of abuse, power and control. Our members share stories of how the abuser — the person causing harm — will report them to the SCR and make outlandish claims that discredit their ability to parent. This furthers the process of demonization and victim blaming.
Singh: A big issue is how domestic violence is viewed by the local and state child welfare agencies. They should take into account the way false reporting can endanger children and victims. There hasn't been a meaningful response to false and malicious reporting, even given budgeting issues. CPS investigations are extremely expensive and less than 41% of ACS cases find credible abuse. An abuser or family member — or anyone else — may make a false report. We've had members whose landlords made false reports.
Q. Why aren't false and malicious reports tracked in New York — and why is tracking important?
Singh: The NY State Office of Children and Family Services believes they need to protect anonymous reporting, but they don't. Many states have confidential reporting where you have to give your name and basic information when you make a report. Because anonymous calling is permitted in New York, there is no tracking of false and malicious reporting.
From a DV standpoint, if an abuser is calling the SCR to re-victimize and terrorize a parent, that is important to track and address. We need to track it to stop them. From a budgeting standpoint, it should be tracked so that ACS can put proper protocols in place to address false and malicious reporting and prevent unnecessary, harmful investigations.
Q. A bill has been introduced at the state level to require callers making reports of suspected child abuse or maltreatment to provide their name and contact information to deter malicious reporting. The proposed bill would replace anonymous reporting with confidential reporting. What would the bill change for families?
Singh: It's a two-pronged approach, since reports are made at the state level and investigated at the local level. The SCR system needs to be changed to accept confidential calls — meaning taking down the identity of a person making a report. They will then determine if it's credible. If I'm making a false report and am asked for my name and phone number, that would make me think twice. But because they don't ask for that information, anyone can call at any time.
ACS, the New York City child welfare agency, would hear the claim from someone being investigated that the report was false and malicious. That needs to be taken into account, documented and investigated. So while collecting data at the state level will deter calls, ACS will need to investigate cases as having the potential to be false and malicious. It is not just written policy, it is a behavior and practice change.
Fielder: With anonymous calls, reports are untraceable. But with confidential calling, it allows for a tracking method to be implemented, so that the child welfare system can say, "We see that twice, the same person has called. Both cases have been unfounded." That can help. It can be the difference between whether someone will be re-victimized or will have the ability to hold on to normalcy in their household.
This change would help to re-establish normalcy in households that have been disturbed by ACS intervention. It's important for parents to be able to regain a sense of authority in their own household. When you constantly have ACS coming into your house, particularly when it stems from false and malicious reporting, it interrupts that authority and creates a sense of chaos. For children, it's very bizarre to have people suddenly come into your home and question your parent in front of you.
Q: How can parents support passage of this bill?
Singh: There are many ways to get involved to support passage of S5572. You can reach out to your elected officials, State Senator Montgomery — the sponsor of the bill and the Senate Committee on Children and Families in support of the bill.
You can join organizing and advocacy organizations like VOW. To get involved at VOW, you can visit our website or call 718-415-2167.
Q. How is VOW working to help parents navigate or prevent involvement in the child welfare system when domestic violence is present?
Singh: COVID-19 created a call to action for us. When the pandemic began, we immediately feared that survivors would be re-victimized by systems and at home. While the city and domestic violence response systems tried to figure out how to adjust, survivors stepped up and responded to what parents need to know about their rights and early legal representation if they face a child welfare investigation. Survivors partnered with a legal provider agency to provide a training to help parents prepare in terms of who can care for their children if they become sick — to prevent it from being ACS and to know their legal options when navigating the child welfare system. This is also known as parental designations. We have been holding events like the Bronx Survivor Town Hall for survivors to share their experiences during the pandemic and to ensure they have current information. There will be a survivor town hall in each borough and the main focus is for parents to know their rights and be empowered to resist.
During the pandemic, ACS is still marginalizing and re-victimizing families. ACS has not adjusted to the realities of remote learning replacing in-person school or survivors' loss of safety valves like going to the store or PTA meetings — opportunities to get out of the home and not be stuck with your abuser 24-7. Instead, the system has ratcheted up.
We support the New York City Council's Progressive Caucus in the bills they're introducing related to child welfare. In particular, we support the bill that would provide those under investigation with the right to immediate notification of their rights and actions they can take to protect themselves.
Fielder: Grassroots organizing is really about empowering survivors to express their needs and the pitfalls of the system and to use their experience as a type of expertise. It's about empowering survivors to network and advocate for themselves and for the community.
Q. How do you help families experiencing DV and false and malicious child abuse reporting?
Singh: It can be a shock to your system, adding on to the trauma that they've been through from abuse, needing housing, being in court for 15 years — all of these things can come to a head. One of the beauties of VOW is the wraparound support provided by our membership. We really walk people through it. When members are victims of false and malicious reporting, if it leads to court, we go with the member to support them. We also provide them with information – what it's like to go through a false report, what documents you need to collect, what your rights are, next steps to take and what you can do to try to engage ACS in recognizing a report is false. We provide that support to members and survivors who call and need assistance, ensuring they don't have to go through a lot of system navigation to get support.