This set of 4 TIPS handouts on service planning is written by and for parents who are dealing with an investigation, preventive services, or a foster care case. They provide information and peer support to help parents navigate and negotiate.

Planning for services often happens in a rush, at a time when parents are under extreme stress. We hope these TIPS can help parents cope with frustration, anxiety and triggers so they can think and plan.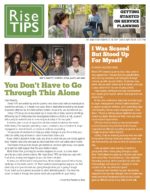 Getting Started on Service Planning

* Information on your legal rights
* Guidance from parents on getting your needs met
* Standing up to shame when facing system involvement

The Challenge of Change Under Stress


* Tools for handling toxic stress and trauma
* Coaching and support to reduce stress while making life changes and dealing with the child welfare system
* Tips for finding service providers where you feel safe
Relations
hips for Change

* From survival skills to coping skills
* How parent advocates and case planners can support success
* The basic needs we need to meet to sustain change
Making Your Voice Heard in Service Planning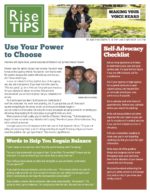 * Negotiation skills and techniques to regain balance
* Advice from a parent advocate
* Self-advocacy checklist




Parents: These TIPS are for you! Please share widely in your community.

Professionals: Offering these TIPS to parents can educate and empower parents to move their cases and lives forward. You can learn more about using the TIPS in practice: In NYC, Rise has trained 7 foster care agencies to use our Visiting TIPS, which have shown impact in helping parents address visiting challenges to move toward reunification.