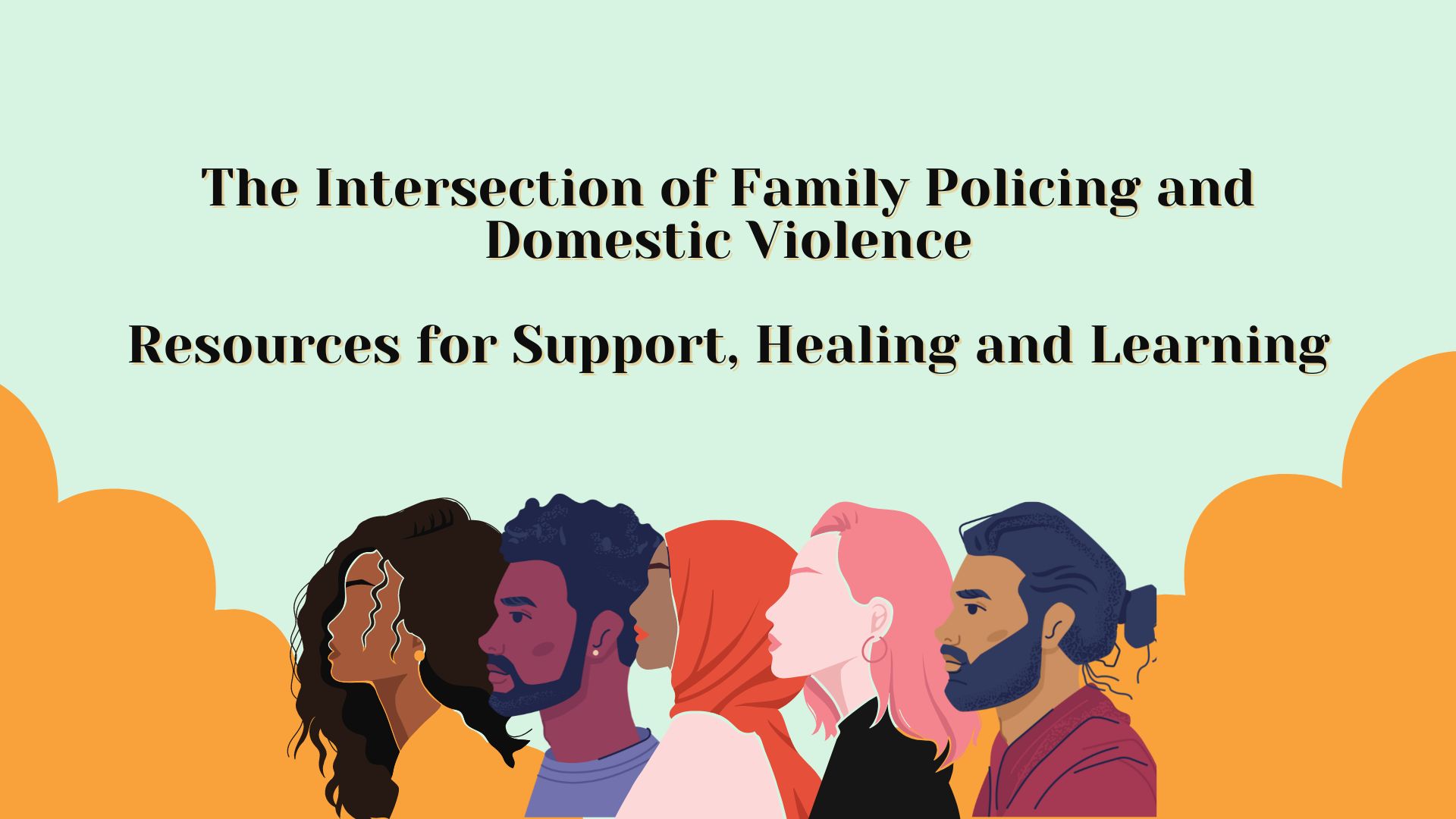 This webpage offers a list of organizations that provide support and resources that we hope can be useful to our community around healing, accountability, self- and community care and safety. We also provide resources that can support our continued collective learning around the intersection of family policing and domestic violence and intimate partner violence. We welcome you to write to us (info@risemagazine.org) with additional resources that have been a support to you and connect with us to share your feedback and experiences related to this series.
Note: Our goal is to connect families to resources and support outside the system. We always encourage you to find out whether service providers and facilitators at any organization or group are mandated reporters.
Organizations That Provide Support
A Call to Men
A Call to Men works to transform society by promoting healthy, respectful manhood and offering trainings and educational resources for companies, government agencies, schools and community groups.
BEAM
Black Emotional and Mental Health Collective (BEAM) is a national training, movement-building and grant-making institution dedicated to the healing, wellness and liberation of Black and marginalized communities. They offer wellness tools including a Black Virtual Wellness Directory.
Day One
Day One partners with youth to end dating abuse and domestic violence through community education, supportive services, legal advocacy and leadership development.
Exodus Transitional Community's Center for Trauma Innovation
Center for Trauma Innovation in East Harlem promotes trauma healing with a particular focus on young adults, the LGBTQIA+ community, immigration populations and adults with histories of legal system involvement.
Girls for Gender Equity
GGE uses policy, advocacy and organizing to ensure that young people, especially cisgender and transgender girls and non-binary youth of color, can live self-determined lives. Working alongside young people, they enact change in New York City, New York State and nationally to address gender-based violence and shift narratives about Black girls and gender-expansive youth as survivors.
Hidden Water
Hidden Water is a restorative justice approach for ALL impacted by child sexual abuse. They strive to break the cycle of childhood sexual abuse and transform harm into shared healing. They work with all those affected by child sexual abuse—those who have harmed, those who have been harmed and those who love both.
Lower Eastside Girls Club – Center for Wellbeing & Happiness
The Lower Eastside Girls Club supports young women and gender-expansive youth of color throughout NYC in leveraging their inner power to shape a better future for themselves, their community and the world. The Center for Wellbeing & Happiness is a new holistic, intergenerational education center that will address the social, emotional, physical, mental and economic wellness issues facing our community.
Malikah
Malikah is a global grassroots movement, a network of active and engaged women leaders. They support each other, and together remake our communities to be inclusive, safe and just. They train women in self-defense, healing justice, organizing and financial literacy. Malikah women heal together, build for their communities and organize for social change.
Project Hajra
Project Hajra is a membership-based, peer-supported transformative justice initiative working out of the local AMEMSA (Arab, Middle Eastern, Muslim and South/Central Asian) community in Queens, NYC. They build on immigrant women of color-led organizing movements to end violence, deepening transformative justice models in their community. Project Hajra sees the root cause of gender violence as power connected to state and other regime violence. Addressing and eradicating gender injustice means addressing other forms of oppression.
Sisters in Purple
Domestic violence advocates coming together to create a safe space and share resources, events and ideas. They uplift one another and build relationships while supporting and becoming the solution together. Learn more and register.
VOW (Voices of Women)
VOW empowers women who have survived abuse to identify their needs and to actively participate in solving problems that affect them. They believe that efforts to end domestic violence in our communities must be informed by those most affected by the issue.
Your Family, Your Rights
This advocacy site by Brooklyn Defender Services is for families navigating the family policing system. It provides information about how ACS investigations work, how to connect with advocates who can guide parents through the investigation process and how to get involved with the movement for family justice.
If ACS has been called on you, you are experiencing a family crisis or you are worried a report may be made, there are organizations you can call for legal representation. All of the NYC parent defense organizations have early defense teams that can assist parents to try to prevent an ACS case and provide information so parents know their rights and understand the process.
Resources for Healing, Accountability, Self-Care, Community Care and Safety
A Love Letter to Survivors & Those Living with Violence or Abuse
This video by Futures Without Violence invites survivors to envision how protective factors could help them and their families in the short term, and who can help them build protective factors in the long term.
Danger Assessment, Signs of Abuse and Safety Tips
The WomensLaw.org website offers a checklist of behaviors that could indicate you are being abused, as well as a danger assessment to recognize signs of increased danger that could lead to you being seriously physically harmed or killed. The site also offers tips for keeping yourself and your family members safe in various situations. Note: Womenslaw.org provides information that is relevant to people of all genders.
More Than the Worst Thing
This online resource provides support with taking accountability for "all levels of harm we may cause others from small scale hurt and breaks in trust to violence and abuse." You can use the site to strengthen your own accountability capacity and/or support a friend to do so.
Resources for Self-Care for Black, Indigenous and People of Color (BIPOC)
This Harvard University webpage lists and links to Black-led resources for mental health, free emotional well-being resources, mindfulness resources and guided meditations. It also links to Resources for Black Healing.
Rise Self-Care and Community-Care Strategies
This list of ideas was developed by parents in the 2022 Rise & Shine Parent Leadership Program.
Survivor's Sanctuary
This self-guided healing platform was created to aid survivors in their healing journeys. You are invited to explore your healing through three healing approaches: MIND, BODY and INTEGRATIVE.
Vision Change Win
VCW is a team of experienced social justice consultants who support organizations in manifesting their missions, visions and values. See VCW's Get in Formation: A Community Safety Toolkit.
Ways to Help Children and Adults Living with Violence
This resource from Futures Without Violence provides eight ways to help children and adults living with violence. It is available in English and Spanish.
Learning Resources and Tools
Beyond Survival: Strategies and Stories from the Transformative Justice Movement
Transformative justice seeks to address violence at the grassroots level, without relying on punishment, incarceration or policing. Community-based approaches to preventing and repairing harm have existed for centuries, yet are often marginalized. In this collection, a diverse group of authors share concrete and practical forms of accountability, delve deeply into the "how to" of transformative justice and document the history of the movement. Edited by Ejeris Dixon and Leah Lakshmi Piepzna-Samarasinha. A Rise staff book club selection!
Creative Interventions Toolkit: A Practical Guide to Stop Interpersonal Violence
This toolkit is for anyone interested in using a community-based approach to address, reduce, end or prevent violence. It provides definitions of terms, basics for everyone to know, an overview of the model to consider whether it is a good fit for violence you are facing and offers tools and examples. It is available in English and Spanish.
How Police Became the Go-To Response to Domestic Violence
This article by Aya Gruber is available on TransformHarm (originally published by Slate). It provides information about the history of the domestic violence movement, including the harm of mandatory arrest laws in communities of color and research on the types of supports, services and opportunities that effectively decrease violence and increase safety.
INCITE!
INCITE! organizes from the framework that locates women of color as living in the dangerous intersections of sexism, racism and other oppressions. INCITE! focuses their grassroots organizing on the way in which sexual/domestic violence connects with state violence.
Mass Release Now: New York State's Obligation to Deliver Reparations for Criminalized Survivors
For this report, Survived & Punished NY (S&P NY) and the International Human Rights Clinic at Cornell Law School surveyed and interviewed incarcerated survivors of gender-based violence. They asked about support that could have helped prevent the circumstances that led to their incarceration. New York State (NYS) criminalizes survivors for conduct that occurred under circumstances the state could have prevented, perpetuating gender-based discrimination and gender-based violence. The state subjects criminalized survivors to further suffering by incarcerating them. This report calls on NYS to release survivors and provide reparations.
Police Responses to Domestic Violence: A Fact Sheet
This resource by Interrupting Criminalization describes defunding police as a survivor-led anti-violence strategy, provides data and outlines calls to action by domestic violence and sexual assault coalitions.
Power and Control Wheel: Intimate Partner Violence and State Violence
The power and control wheel featured on this webpage lists types of power and control that can be present in both IPV and state violence, and describes how they show up in each form of violence. This version of the power and control wheel was re-conceptualized by Monica Crosby, Moms United Against Violence & Incarceration. Graphic by Sarah Ross.
Restorative Justice Initiative
Restorative Justice Initiative is an NYC-wide, multi-sector network of practitioners, advocates and community members seeking to increase support for, and access to, restorative approaches for all New Yorkers. They send out a weekly email with information about jobs in restorative justice (RJ), RJ in the news, new web resources about RJ and upcoming RJ events.
Safety Planning and Intimate Partner Violence: A Toolkit for Survivors and Supporters 
This toolkit was created by Community Justice Exchange for those grappling with how to support survivors through intimate partner violence, with the intent of strengthening community-level responses to abuse by sharing practical skills and information for safety planning. It is available in English and Spanish. Also see the related event video on Intimate Partner Violence and Abolitionist Safety Planning.
How to Create a Safe Home as a Survivor of Domestic Violence
In collaboration with WomenSV, a nonprofit focused on covert abuse and coercive control, this is a list of tools, tips, and tricks to establish a safe and secure home as a survivor of domestic violence. It includes safety measures and resources for housing assistance.
Shobana Powell Consulting: Survivor Equity and Inclusion Framework and Publications
Within movements, re-exploitation of those with lived experience causes psychological harm and replicates power and control dynamics. Through Dr. Powell's research, the term "Survivor Equity and Inclusion (SEI)" was coined and the SEI Framework was developed. Access publications and the SEI Framework. Survivors can request a free copy of the SEI Framework.
Story Telling & Organizing Project (STOP)
The Story Telling & Organizing Project was created to collect and share stories about everyday people taking action to end interpersonal violence.
What About the Rapists and Murderers?
The most common question posed to abolitionists is "what about the rapists and murderers?" Most people are not satisfied with the answer they receive. This article by Angel Parker attempts to break the question down further from their perspective as an abolitionist.
>> We also invite you to see our Abolition Resources – Learning List.