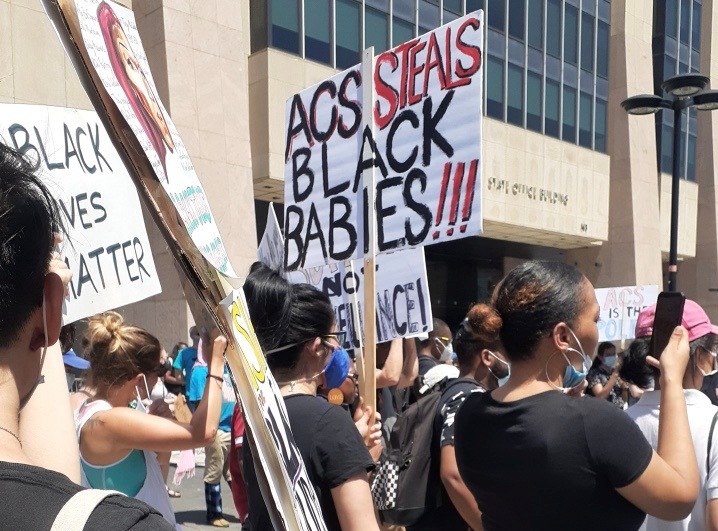 PLAN (Parent Legislative Action Network), led by advocate Joyce McMillan, organized a "Black Families Matter" rally and march on July 18 protesting ACS and family separation.
Here, Shamara Kelly and Tenisha Sanders, recent Rise & Shine graduates, share why it was important to them to attend.
Families Need to Be Together: Abolish ACS!
"I attended a rally on Saturday. I felt it was imperative that I was there. When we talk about abolishing the NYPD, it's a must that we talk about abolishing ACS, as well!! Black and brown families are targets for ACS. Families need to be together not separated.
The pandemic hit and ACS is still using the same tactics they have been using for many years. I'm tired of workers not doing their job and ACS feeling like they have the right to snatch our babies, when they really don't.
Parents need to know they have rights!! When ACS comes knocking, you don't have to open that door!!
The reality is, as parents these systems aren't protecting us. We are protecting us!!!"
— Shamara Kelly, Rise Parent Contributor
Fighting for Change
"The crowd of people was so powerful and hearing their stories began to bring tears to my eyes. That's when I knew that there is no mistake in my life. This is where I belong in life, fighting for change for something I love so much — children."
— Tenisha Sanders, Rise Parent Contributor
Rally Flyers and Photos