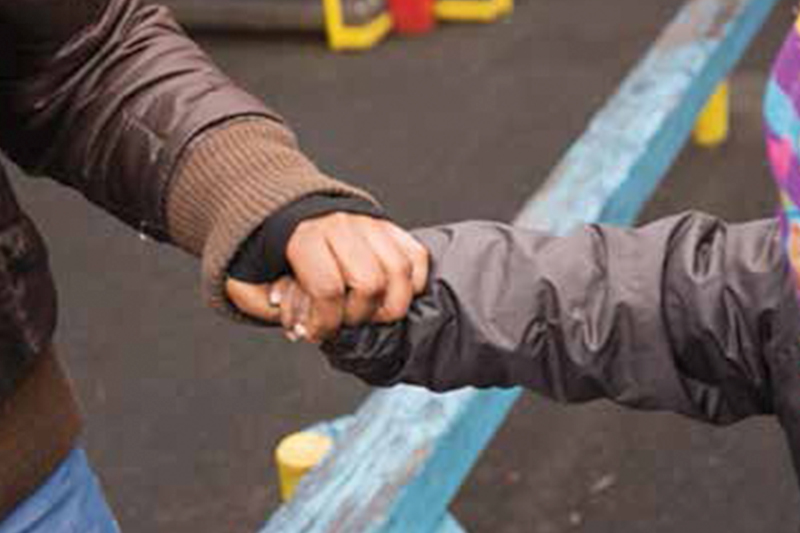 I was fighting tears at the last court date before I was taken off the case.
Ms. M, my client, stood and stated that she had neglected her child. The judged asked if she understood what was happening. With a smile, Ms. M said, "Yes." But I felt quite sure she didn't.
I think Ms. M believed that making the admission meant she was not going to lose her parental rights. But for over two years, Ms. M had refused anyone access to her home and had been unwilling or unable to clean the mess that filled it. No amount of love was going to save her from losing her daughter if she didn't clean up her home.
HELPLESS IN COURT
I tried to explain to her that if she went to trial and lost, she would have no right to see her daughter and that it was possible that she would lose all contact with her.
I informed her that a "conditional surrender" was an option. If she surrendered her rights, she could sign an agreement to visit her daughter and participate in special events like holidays. But Ms. M said she was planning to fight. In her mind, she was getting her daughter back.
I felt a wave of sadness wash over me. I was sure she would lose and I knew this child needed contact with her mother.
A CLOSED DOOR
For the two years I worked with Ms. M, she was always pleasant and friendly. She loved to wear jewelry to match her outfit and her hair was styled tastefully. That is why I was shocked to view pictures of her home.
The quality of the copies was poor but the state of the home was clear. The floors were almost completely covered by clothes and bags. It was these conditions that led her daughter to be placed when she was 6 years old.
Still, when I first started working with Ms. M, I thought it would be easy to have Mom clean her home. Whenever I spoke to her about it, she would smile and say, "I know, Ms. Ashton."
But my hope turned to disappointment the first time I stood in front of her red door and realized she was not going to open it. After that, whenever I brought up the seriousness of her situation, she would speak about the weather or something on the news.
At the time there was no mental health diagnosis for hoarding, and though I found therapists who specialized in the problem, I couldn't find one who accepted Medicaid. The most I could do was send Ms. M to therapy for depression. One month turned to a year and then two and I did not gain access to her home.
STILL A FAMILY
During that time, Ms. M maintained a joyful relationship with her daughter.
Twice a week for two hours each, I supervised their visits.
L was such a bright child. She would ask me to print out coloring pages from the computer to
color with her mother. L was very artistic and Ms. M encouraged her creativity.
At almost every visit, Mom would bring L new clothes and they'd have a fashion show. At these times, L appeared to be a flower opening her petals toward the sun. The visits ended with warm goodbyes.
L was lucky to be placed with a foster mother that embraced her like her own child. Still, for a long time, I thought L needed to be with her mother because I saw their bond. I was completely taken aback the day L told me she was afraid of going home because of the conditions there.
Despite this, L was clear that she wanted to see her mother. Her mother was not perfect but she loved her deeply.
HEARTBREAKING
L had been in foster care for three years when Ms. M lost her parental rights, a few days before L's birthday in 2014. L was used to spending her birthday with her mother so to lose her so abruptly without the opportunity to say goodbye must have felt like her heart was ripped out.
It has been almost two years since then. Because Ms. M contested the termination of her rights, L has still not been adopted. She has also not seen her mother.
L says that she is fine, but I learned from her previous therapist that she was very sad about losing her mother, but she was trying to be brave and not talk about it for her new mother.
I am no longer on the case, but the few times I have seen L at the agency, her eyes look like diamonds that have lost their sparkle. She answers questions, but she isn't as engaging. Her smile feels forced. I learned that she has been diagnosed with depression.
It's heartbreaking to separate a child from a parent in this manner. I believe that the system failed this child. We need to ensure that children have contact with their parents in cases of TPR when that is in the child's best interest. I will never forget the beautiful bond between this daughter and her mother.