Rise's Annual Celebration Oct 26, 6pm
Reserve your tickets to Rise's Annual Celebration today!
Suggested donations + Free tickets available for in-person and virtual.
Join us at The Banknote Building in the Bronx to celebrate and support parents' leadership, achievements, goals and strategies in the movement for family justice! Space is limited - RSVP today!
The Banknote Building
1231 Lafayette Ave
Bronx, NY 10474
October 26, 6-8 pm ET
Pre-party: 6-6:30 pm
Stay tuned for program details to come! 
Reserve your ticket!
Event is free! Donate or RSVP to attend! 
Suggested donation $250 
Donate $250+ and receive a Rise t-shirt and tote bag at the event!
Support the Rise & Shine program and parent leadership by becoming a sponsor today!
Become a Host Committee Member!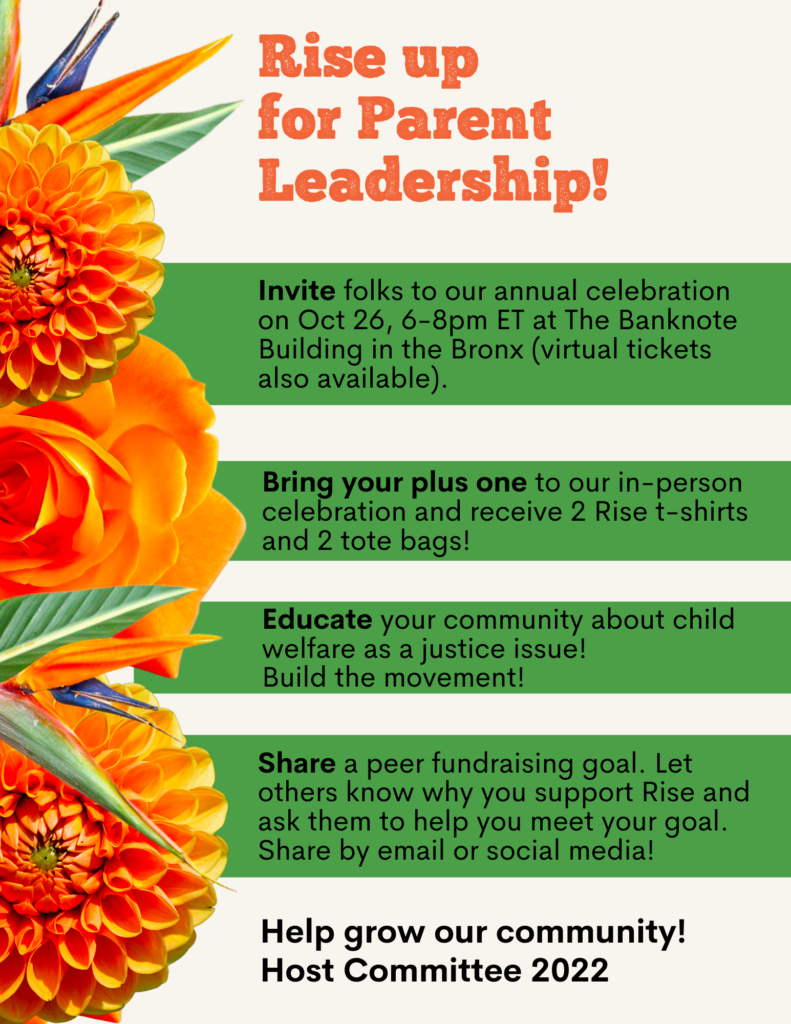 Accessibility: The Banknote Building has wheelchair-accessible ramps and elevators to the event space. Limited parking will be available on a first-come, first-serve basis. We will also have a Facebook live stream for guests that attend virtually.
Please share allergies and any other accommodations needed for in-person attendance at registration.
Contact Development Director Genevieve Saavedra genevieve@risemagazine.org with any questions.